Welcome to Sunny's World of Erotic Fantasy.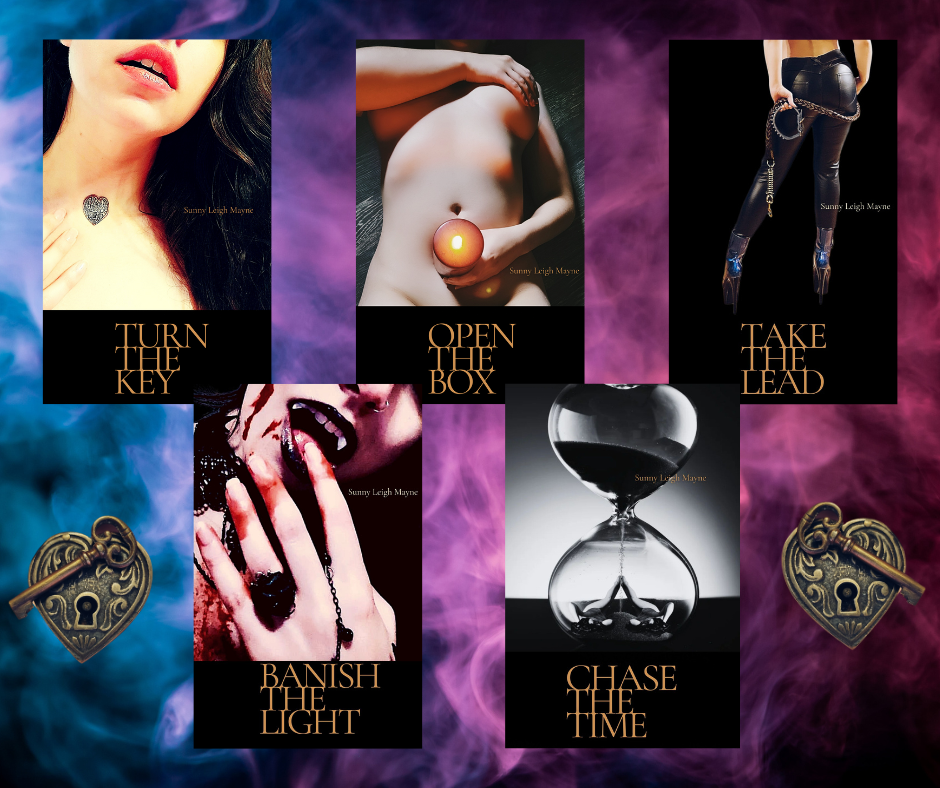 Turn the Key Series
Books 1-4 Live and Available on Amazon!
Congratulations, you have been matched! Will you leave your life behind to pursue your darkest desires? Are you willing to give over control completely to your new Master in exchange for total immersion in your most taboo fantasies? Only the brave will venture forward. The Turn the Key series, is a dark erotica series with a twist! Each novel in the series can be read as a standalone and features a new cast of characters with completely new kinks! Each book has a theme of magic and a thriller component. All books in this series are queer-inclusive. Find them on Amazon and Kindle Unlimited!
Naughty Talk Podcast
Available on Most Popular Platforms!
Naughty Talk is Sunny's latest project! We aim to deliver high-quality kink education in a sexy, silly, and inclusive format! The best news is, it's free to listen!!! The podcast contains mature content which some listeners may find disturbing and is intended for listeners age 18+. More info here!
Kink/BDSM Education
In-Person and Online Events!
Sunny is a kink and BDSM educator! Check out her blog and sign up for her mailing list for more information about classes she is teaching! Recent classes have featured topics such as hypnokink, primal play, sensual BDSM, and even using creative writing skills/art for better scenes! Mailing list here!
Beautiful Discipline Oracle
An Exploration of Spiritual BDSM

The Beautiful Discipline oracle is a tool for divination and self-reflection. this deck celebrates the many roles, identities, body types, and ability levels that make the kink community so beautiful.